Find Places to stay in Lowestoft, Suffolk
Where to stay in Lowestoft? Is often a question asked? And the answer will always depend upon what type of accommodation you would like to utilize as you are spoiled for choice in lovely Lowestoft.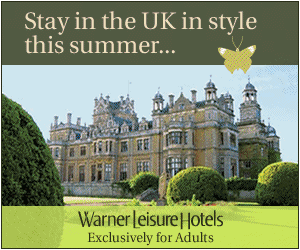 Warner Leisure Hotel In Corton, Lowestoft
If you are on a business trip then you may like to stay in a
Lowestoft Hotel
? If you are coming with the family you may want to stay at a Lowestoft holiday park? Or perhaps camp in Lowestoft? You can even book a splendid break at one of
Lowestoft's Warner Break Hotels
?
As with most large towns there is a wide variety of possible places where to stay in Lowestoft. There are an extra amount of bed and breakfasts along the coast due to Lowestoft's Victorian past and these Bed and Breakfasts in Lowestoft could be a possible place to stay when visiting the most easterly town in the UK.
Whatever accommodation you choose we know you will enjoy your stay in Lowestoft and please make sure you come and visit Ness Point during you stay.
If you would like to book a hotel room then we recommend that you use our friends at Late Rooms, as they provide hotel rooms for a large selection of Lowestoft's hotels and can always find you a late arrival room as well as early booking rooms. Simply fill out your Lowestoft hotel requirements below and you will then be taken to the available options on the Late Rooms website.